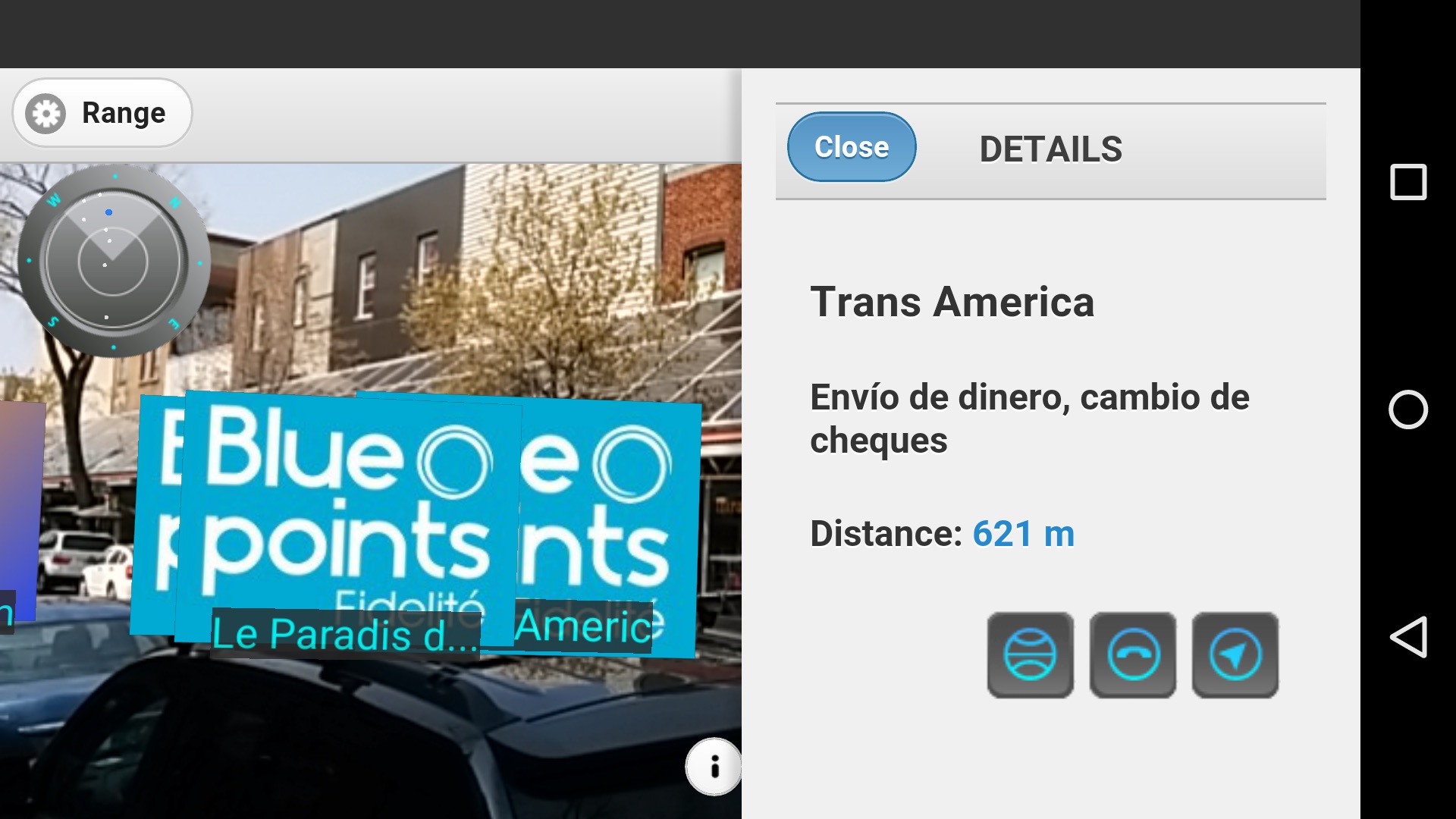 Since the day we started working on AR, one of the way we envisioned it's potential was by business being present on the medium (geo AR). Geo AR it's not the only use case of this technology, however we believe is the strongest one as it's base on functionality rather than entertainment (nothing wrong with entertainment though).
Lately we have been working with our partner of Bluepoints, they offer a nice product. To enhance this offer we out those business also in geo AR, so people can find them better.
Bluepoints business are present -at the moment- in the Metro layer only for Montreal. Enjoy!