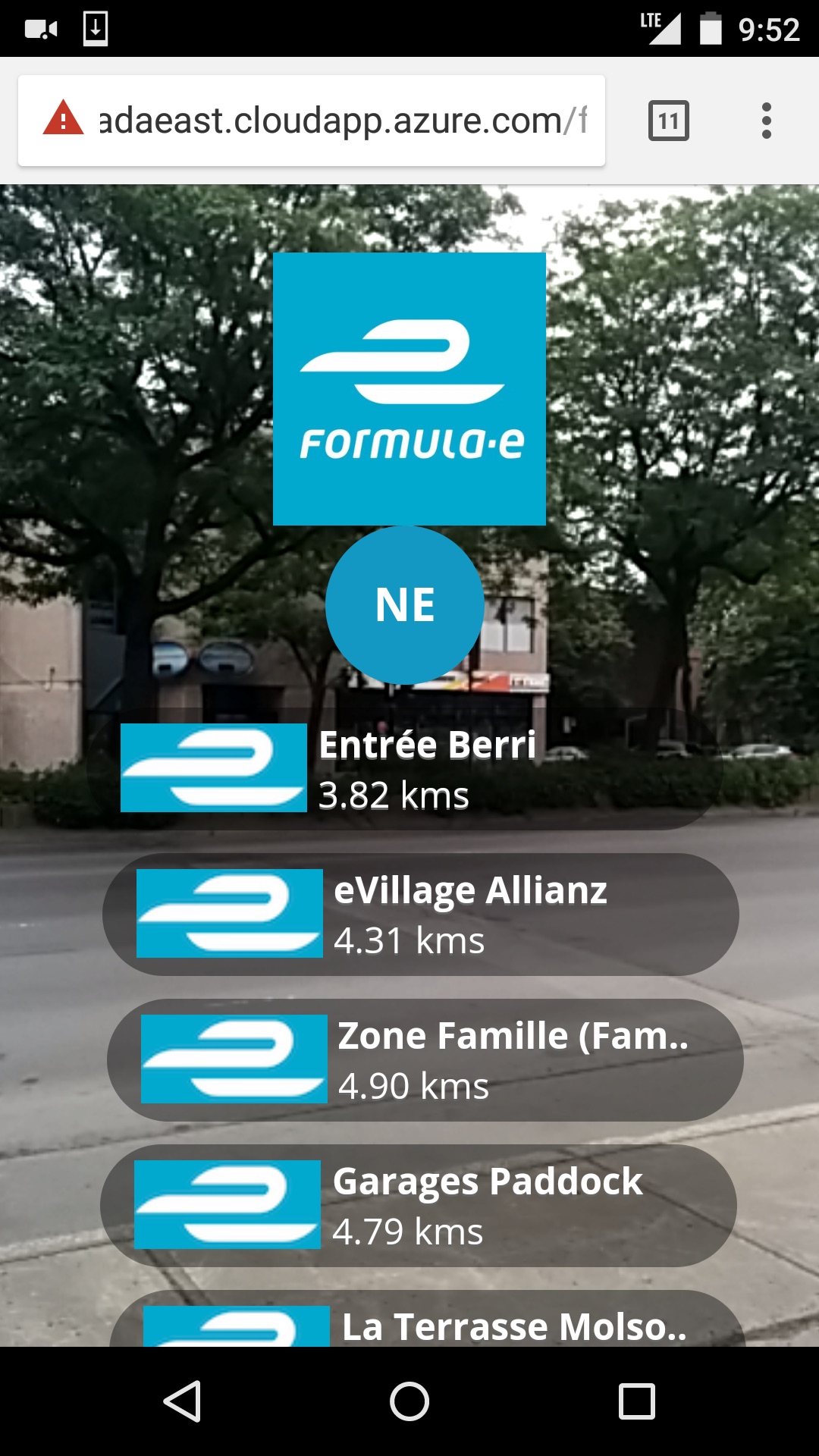 July 27, 2017

Joe

Events, knowledge
This weekend is the last race of the Formula e season, which will happen here in Montreal. To celebrate the occasion we developed a nifty little web app on which people can locate in augmented reality the venues inside the main venue. We are still scratching our heads on why this race wasn't done on our beloved Gilles Villeneuve circuit, but that's a conversation for another time.
As a true Montrealers, the web app is done in Frenglish, so don't be surprise about it 🙂 For the geeks out there we use a combination of HTML5 and WebVR. The app works on Android (and maybe Windows Phone?), as iOS still doesn't support -yet- some of these web features necessary to make this magic happen. The app includes the venues and schedule, so the most important information is right at hand.
The web app is available to anyone in the world, the points of interest in the webapp, can also be found within Terra Icons™, on the Metro Layer, here in Montreal.
Be sure to allow the app the location and camera permissions, as they're required for it to work properly. And TAP/CLICK over the floating points to get more information

Without further ado, click here to enjoy it!