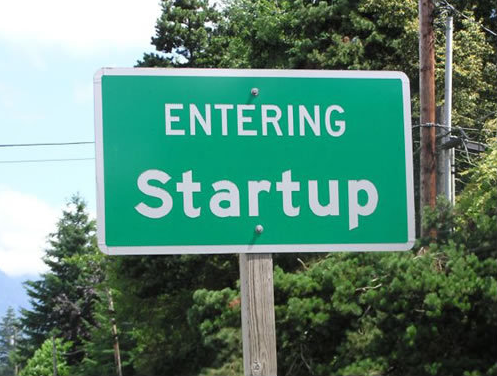 Some years ago Google released Google Docs, which was a free web version of the Office suite Microsoft offers. While Google Docs was certainly more limited than MS Office, it was functional enough to work with it, and (on top of all) sharing data and documents via Web was possible (MS Office didn't allow that at that time).
Surely enough many individuals started to use Google Docs, among many of these individuals, entrepreneurs got the tools they needed for free, without requiring the previous expenses on Offices suite, which -needless to say- can amount to -at least- hundred of dollars.
The freeness of Google Docs started a shift on the office applications suite. Suddenly no more there was a need to buy this product from MS. It wasn't that people were moving away from MS Office, it was that new companies were growing without it, and you know what that means right? It starts small, then it grows bigger and bigger, and one day -without realizing- most people are using Google Docs instead of MS Office.
While Google Docs wasn't the only service Google offered for free, it was one of the most popular and useful ones for startups.
MS recognized this threat and launched the BizSpark program (extending it's DreamSpark program). A program for startups on which a new company have access to MS software and services, FREE (certain conditions apply) for three years. By doing this, MS slowed down the flood of startups which were growing without using a single MS product.
From our part (Mollejuo), we are members of the program (no, MS it's not paying nor handing us any kickback for writing about it). For sure we have only used a part of it, about three software licenses and the possibility to use Windows Azure. Like many MS products, BizSpark has it glitches, and while they have been very helpful in trying to fix those glitches in my account, problems remains. From our side, no worries! Stuff happens. On the other side, we have direct contact with MS people, so in need of help, they're there. Support has always been a big plus from MS side. All in all, we are very pleased with the service. Of course, its free! 🙂
Anyway, if you're starting up a company, just consider being a member of BizSpark (in depends on the country you're). If using Windows Azure, be very very careful on how you setup your VMs and related services. There are not so happy histories about companies deploying services there, just to be invoiced thousands of dollars a few months after. Naturally these startups were not expecting these charges, and they came down on the way they setup the VMs and related. So be careful. Aside of that, consider it.
For its part, Google -ironically- eliminated the free version of Google Docs for new entrants. By doing this, NOW BizSpark is the option to use for an startup.
Go figure!
Ohhh, and BTW, the photo? There is a town in the state of Washington called Startup 🙂